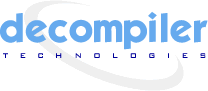 Navigate Site: | Home | Blog | Forum | Samples | Downloads | About Us | Links | Documentation
Decompiler Tech: Homepage
Reverse Engineering Services AND Source Recovery
Email us at jeremy@decompiler.org (note: email subject should be 'Decompilation') about reverse engineering your program - into C, not assembly code - and we will look at it and give you an estimate of the time and cost involved. If you get the estimate and don't want to go ahead, there is no charge.
Processors supported are:
6502 (and 6510)
x86 (PC)
68000 (Amiga, Atari ST, Macintosh, QL)
Visual Basic 5/6 (native, not Pcode). Send us your program and we'll tell you if it's native or Pcode. If you want to decompile Visual Basic Pcode, try VB Decompiler. For VB form decompilation, try VB Reformer.
Z-Machine
About RevEngE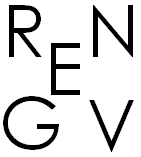 The decompiler project called Reverse Engineering Emulator aims to provide a service to reverse engineers, who want to figure out how a program works, without spending hour upon hour of time doing it manually.
Unlike a reverse engineering service where a person does all the work, RevEngE does most of the work. Also, unlike the above service we offer, RevEngE will be software you pay for, download, and run on your home PC. This is different from Software As A Service (SAAS).
We're starting with 6502, then moving onto Z80, 68000 (and above), then x86, then x64, then ARM and PowerPC.
The decompiled code will lack register assignments - completely! Achieved with a few variable types:
FLocal: Function Local: This variable stores the result of a function call return value.
BLocal: Branch Local.
LLocal: A loop counter.
SLocal: Stack-based Local variables.
Global: These are variables in main memory, and typically, unlike registers (which tend to be local to that function), or variables on the stack, Global variables are global, and can be printed just as they are.
Competition News
Soon we'll be running a decompiler competition, so keep an eye out for that.
Download the Decompiler
To download RevEngE6502, go here.
---
[NEW!] Download Frodo/SuperSAM
Undocumented, but Frodo Menu - Tools -> SAM -> 'h' for help.
To download Frodo/SuperSAM, go here.
---